五號精選 - Catena Malbec 2009 阿根廷卡帝那酒莊 馬爾貝克紅酒





酒莊:Catena Zapata




產區:阿根廷Mendosa




全名:Catena Malbec




中文:卡帝那 馬爾貝克紅酒




葡萄品種:100% Malbec




年份:2009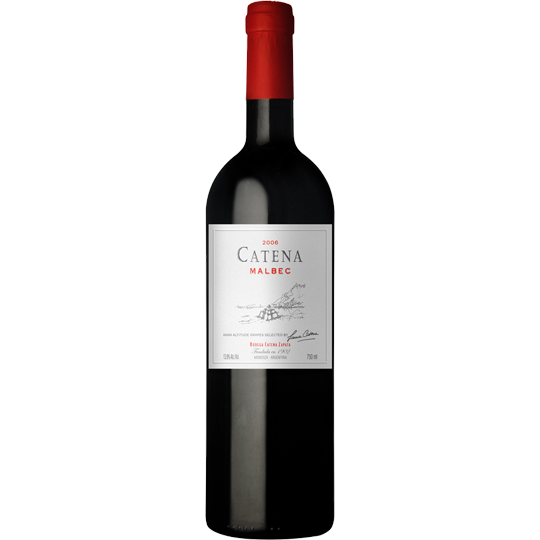 又是Catena家引以為傲的Malbec發光了,2006年份一樣精緻動人,各大酒評都給予高度評價。
這瓶酒豐腴優美,可愛柔滑的脂粉香,帶有誘人的摩卡與莓果香氣,甜潤的口感勾勒出滑順餘韻與奶油般細緻的單寧,甜蜜中卻有帶有紳士般節制感覺,香氣仍會變化,樂飲與享受都相當適合。
Wine Advocate:91 points
The aromatic array displays toasty black cherry, black raspberry and violet notes leading to a smooth-textured, layered, rich wine bordering on opulence. It manages to achieve this retaining an elegant, light-on-its-feet personality. On the palate, spice notes and a hint of chocolate emerge.
Stephen Tanzer(IWC):91 points
Bright ruby-red. Dark berries, graphite and nutty oak on the very ripe nose, with a distinctive peppery lift. The papate offers an almost exotic sweetness to the lush, seamless flavors od macerated dark fruits, mocha and dark chocolate. Not the last word in complexity but pliant, generous and full in the mouth, finishing with lush tannins and an almost exotic luqueur-like quality. This is drinkable already. Some tasters may find this too seet for a Catena wine.
Wine Enthusiast:90 points
The bouquet is burly and shows hickory, marmalade and toast while the palate revolves around the boisterous blueberry and boysenberry flavors along with wood smoke and integrated tannins. It's extracted but balanced, andthe finish is sweet yet rustic.
特價中......:請按下方連結詢問。